It has never been easier to create a macOS installation medium.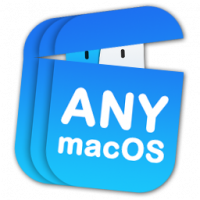 ANYmacOS allows you to download various macOS versions directly from the official servers without access to the Apple Store.
After the successful download, the individual files are combined into a macOS Installer application and placed in the Applications folder. It is also possible to use ANYmacOS to create a bootable installation medium from the application that has just been created.
As is well known, the download rates from the servers can be quite low in places. For this reason, ANYmacOS has an option to carry out parallel downloads (up to 5 are supported). ANYmacOS can also continue interrupted downloads.
Welche Funktionen bietet ANYmacOS?
Download von Beta- sowie finalen macOS Versionen aus verschiedenen Seeds
Erzeugung eines bootfähigen Installationmediums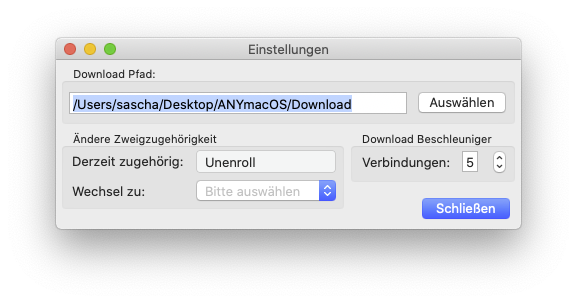 Änderung der Zweigzugehörigkeit im System