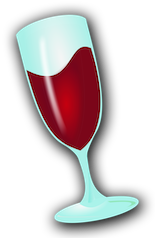 With this wrapper it is possible to run Steam in the Windows 32 or 64 (already contains DirectX 11) bit version under macOS. However, there is no guarantee that the Windows game will run in the end, since I can't test all the games Steam offers without first having to take out a loan. 😀 
The wrapper runs from macOS 10.15.4 and should theoretically also work with Apple Silicon. Due to the lack of such hardware I can't test it myself.
Either way, trying it out is required. With a very good chance your game will run in the end. For example, I've had success with the 64-bit wrapper with:

– Nebuchadnezzar
- Industry Giant II
– Crossroads Inn
– Travellers Rest
– Winkeltje
– Patron
– Travellers Rest
So just try it. 
Download Steam (Win 32 Bit)
Download Steam (Win 64 Bit)
Furthermore I have developed "Steamcontrol" with which it is possible to manage the wrapper. There you can start an already installed game directly without having to go through the Steam web interface. Steamcontrol also offers other options.
Keep Steam in the background while the game is running
Save saves and game settings in the user folder (Documents).
Quit all running Wine system processes (in case something freezes)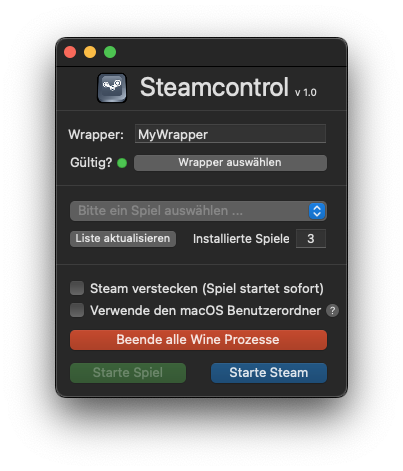 And now I wish you a lot of fun. 🙂
An example video showing the installation of Nebuchadnezzar can be found here: