The Tool to keep your Hackintosh texts up to date with just one click. It was never easier.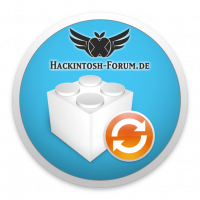 The search for updates of your used texts is not one of your favorite tasks? Then with the Kext Updater there is now a tailor-made solution for you.
Started in April 2017 as a small project on Hackintosh-Forum.de for pure version checking, the Kext Updater now offers an extensive range of functions that go beyond simply updating Kext´s.
The opportunity knocks. Get the latest version now and let the Kext Updater do some of the Hackintosh work for you.
What features does the Kext Updater offer?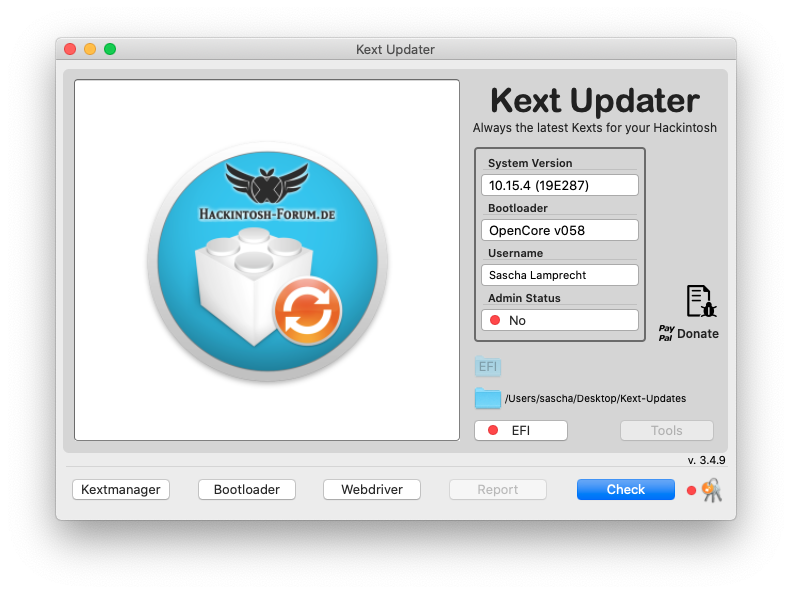 Version check and automatic download of current Kext versions
Mounten der EFI Bootpartition (von der der Hackintosh gestartet ist … verwechseln mit anderen EFI Partitionen ausgeschlossen)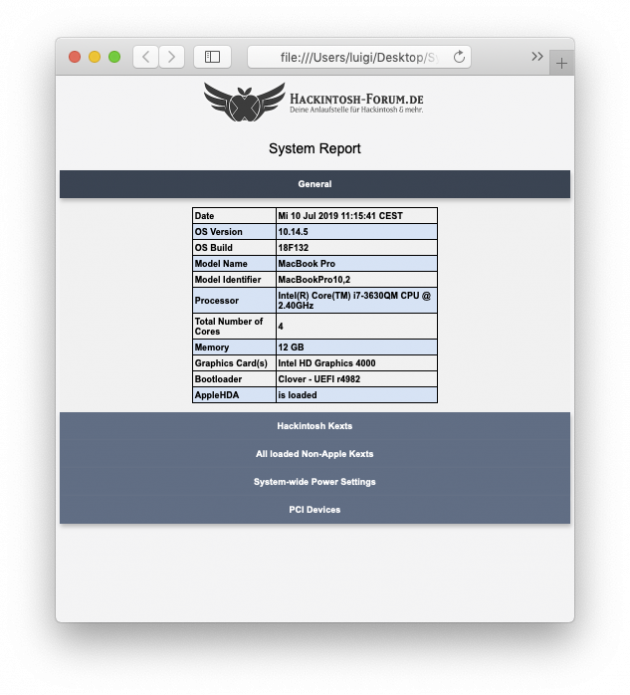 Creation of a system report (for further analysis in a corresponding Hackintosh forum)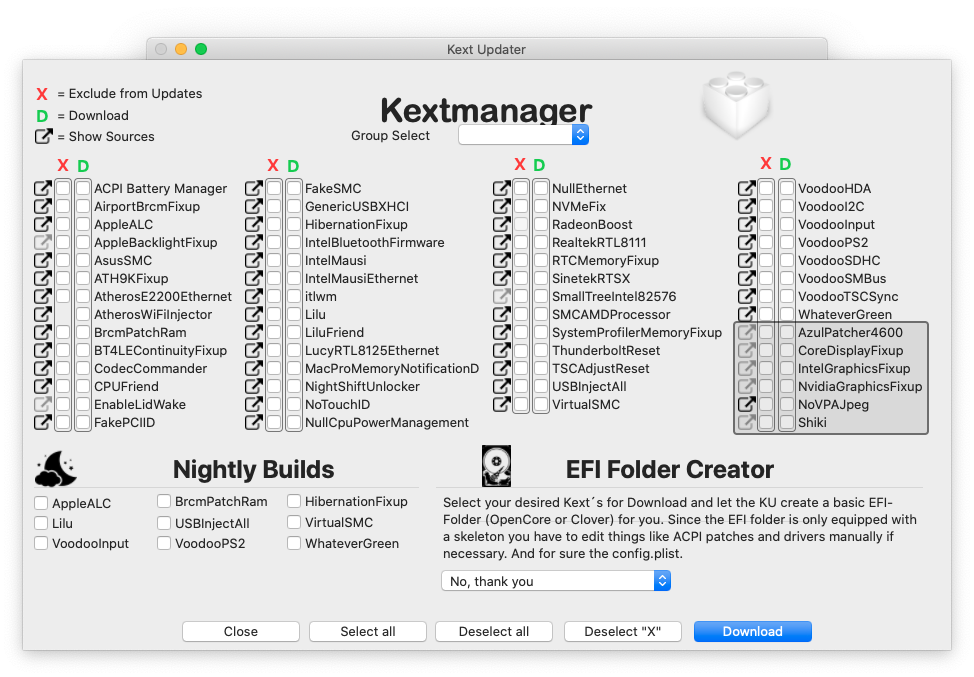 Download all available Hackintosh texts using the kextmanager
Possibility to load nigthly builds of various texts
Prepared basic EFI folder (EFI Folder Creator) with OpenCore or Clover Bootloader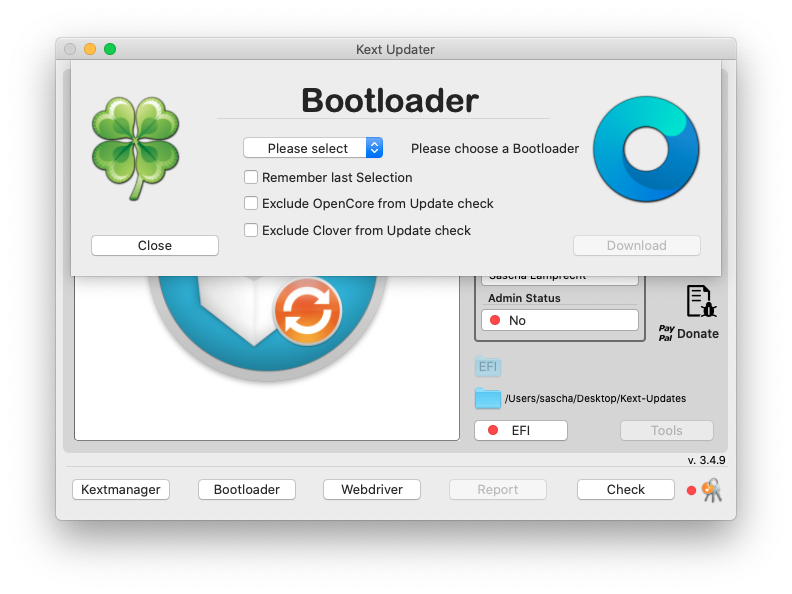 Load OpenCore or Clover fresh from their repositories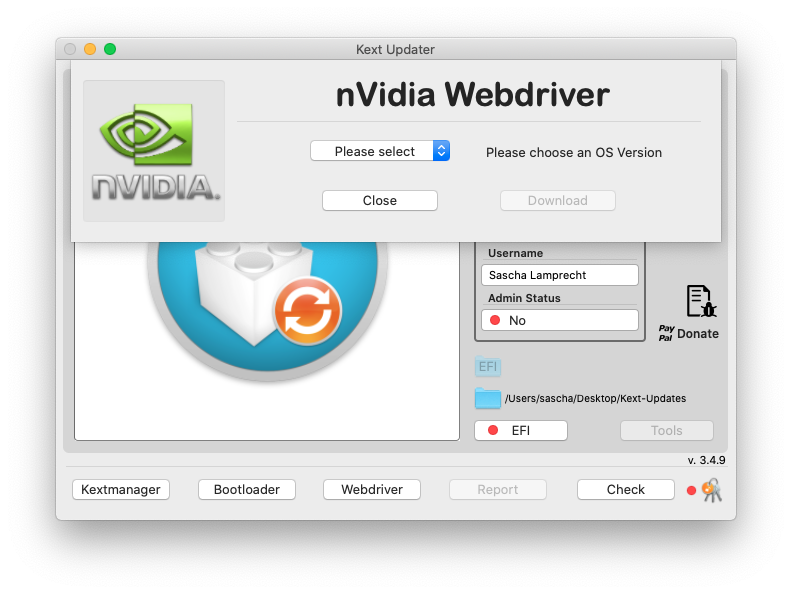 Loading nVidia web drivers (10.10.0 - 10.13.6)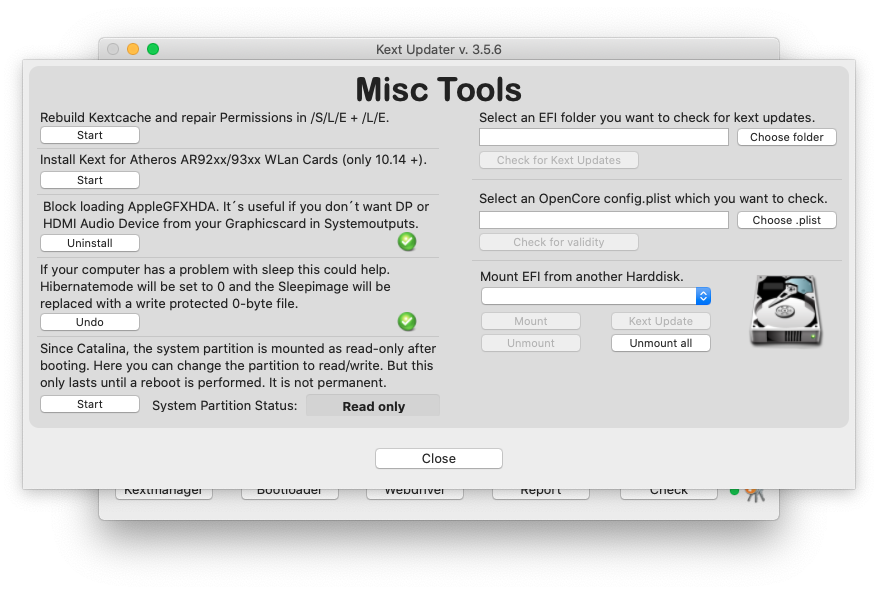 Rebuild Kext Cache / repair file rights
Establish Atheros AR9280 / 9285 WLAN card support for 10.14 and higher
Blocking of Audiodevices from your Graphicscard
Sleepfix
Set system partition to read / write (10.15 and higher)
Mount from other EFI partitions
Checking of an OpenCore config file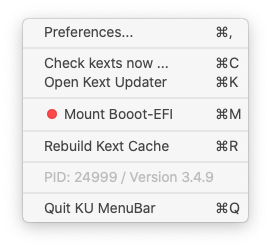 Toolbar menu so that the most important commands are always "click-ready" on the mouse pointer
Optionally, a background deamon (settings) can be started there, which automatically searches for updates