BIOS updates on Lenovo® Laptops made easy even without Windows.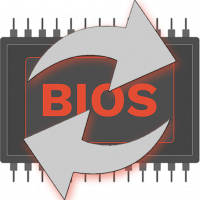 If you want to perform a BIOS (UEFI) update on a Lenovo® laptop, the easiest way to do this is under Windows® with the appropriate Setup Exe from Lenovo®. But what to do if Windows® is not installed on the device? So far there have been 2 alternatives:
Burn an ISO image of the update from Lenovo® to CD
Cumbersome to put together a DOS boot stick



Now the new third alternative comes into play: Lenovo® BIOS USB Creator. With macOS it is very easy to create a bootable stick without further manual steps. Simply select the Lenovo® ISO image and a target device.
Basically that's it. After a short time, the USB medium is written and nothing stands in the way of the BIOS (UEFI) update.
How do I proceed in detail?
It is child's play to create. Simply follow the steps below.
Select ISO file
Set target device
"Start" drücken
Wait a short time and look forward to a ready-to-use BIOS Updater