The ultimate "flashrom" GUI for macOS.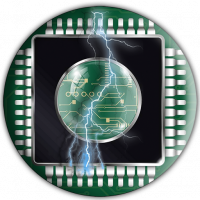 G-Flash is a graphical user interface for the popular open source program "flashrom" with which it is possible to read out contents of microchips or to flash / write on them. A variety of programmers are supported. G-Flash offers a GUI that focuses exclusively on the USB programmer. 22 of them are supported by "flashrom" and thus also by G-Flash.
G-Flash also offers one BIOS Modding Section that specializes in this e.g. remove whitelists from Lenovo® laptops. Patches for various ThinkPad models are already included. The appropriate program (PhoenixTool) to maintain the patches in the BIOS is also included ready for use.
Which USB programmers are supported?
| Programmer | Vendor | Device | ID |
| --- | --- | --- | --- |
| | | | |
| | | | |
| | | | |
| | | USB Multi-Protocol Adapter | |
| | | USB Multi-Protocol Adapter Lite | |
| | | | |
| | | | |
| | | | |
| | | | |
| | | | |
| | | OpenMoko Neo1973 Debug board (V2+) | |
| | | | |
| | | | |
| | | | |
| | | | |
| | | | |
| | | CP2102N USB to UART Bridge Controller | |
| | | | |
| | | | |
| | | | |
| | | | |
| | | | |