The ultimate "flashrom"-GUI for macOS.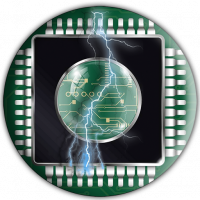 G-Flash ist eine grafische Oberfläche für das beliebte Opensource Programm "flashrom" mit dem es möglich ist Inhalte von Microchips auszulesen bzw. auf diese zu flashen/schreiben. Es wird eine Vielzahl von Programmern unterstützt. G-Flash bietet ein GUI welches sich ausschließlich auf die USB Programmer konzentriert. 22 an der Zahl werden von "flashrom" unterstützt und somit auch von G-Flash.
G-Flash also offers one BIOS Modding Section that specializes in this e.g. remove whitelists from Lenovo® laptops. Patches for various ThinkPad models are already included. The appropriate program (PhoenixTool) to maintain the patches in the BIOS is also included ready for use.
Which USB programmers are supported?
| Programmer | Vendor | Device | ID |
| --- | --- | --- | --- |
| | | | |
| | | | |
| | | | |
| | | USB Multi-Protocol Adapter | |
| | | USB Multi-Protocol Adapter Lite | |
| | | | |
| | | | |
| | | | |
| | | | |
| | | | |
| | | OpenMoko Neo1973 Debug board (V2+) | |
| | | | |
| | | | |
| | | | |
| | | | |
| | | | |
| | | CP2102N USB to UART Bridge Controller | |
| | | | |
| | | | |
| | | | |
| | | | |
| | | | |