Executes self-defined scripts for various system events.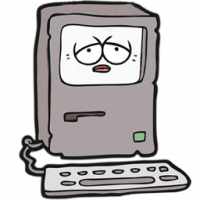 Sleep-o-Mat offers you the possibility to have scripts (Bash, Python, Ruby ... etc) executed automatically in the event of system events.
How does Sleep-o-Mat work?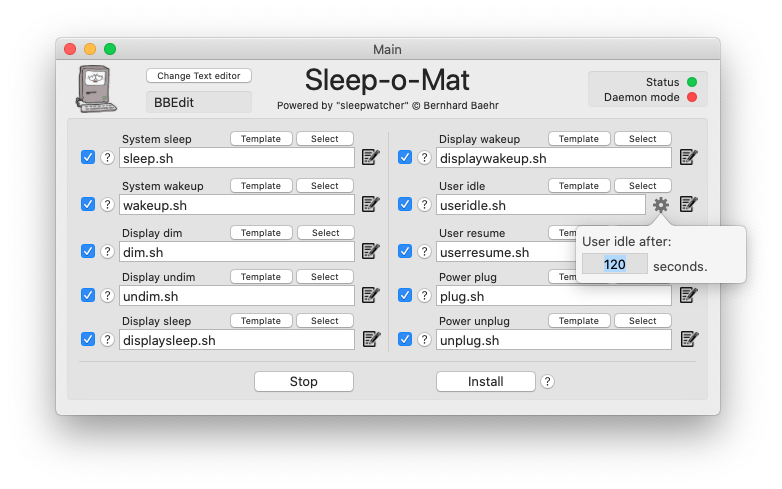 Sleep-o-Mat loads the command line program "sleepwatcher" in the background and adds the stored scripts as arguments.
It can either be installed as a LaunchAgent (i.e. sleepwatcher is automatically loaded in the background after every system restart) or it can be started or stopped using Sleep-o-Mat. In which mode (and whether) it is currently running can be seen from the status at the top right.
Furthermore, Sleep-o-Mat offers templates for every event which can be changed directly with the processing icon. So you don't need to create the scripts manually. Simply click on the "Template" button and you can start immediately. Bash is used as the standard template. But of course you can also use other scripting languages ​​(Python, Ruby, ...) that are available on your system.
The following system events are supported:
System goes into sleep mode
System wakes up
The display dims
Display dims up
The display goes into sleep mode
Display wakes up
User is idle
User continues
Power supply is connected
Power supply is removed